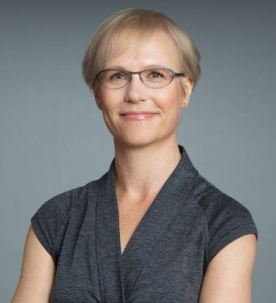 Jennifer McNeely, MD, MS
NYU Langone Health - Associate Professor, Department of Population Health and Division of General Medicine
Education
MD, Albert Einstein College of Medicine
MS, New York University School of Medicine
BA, Columbia University
Research Interests
Screening for substance use, Integrating care for substance use into general medical settings
BIO
Jennifer McNeely is a clinical investigator and a practicing general internist.  Dr. McNeely's research focuses on the implications of substance use for individuals and health systems, and on improving the identification and treatment of addiction in general medical settings.  In 2010 she received a K23 career development award from the National Institute on Drug Abuse (NIH/NIDA) to study patient self-administered substance use screening in primary care settings. She was Co-Lead Investigator of a NIDA Clinical Trials Network (CTN) study (CTN 0059) that developed and validated a brief substance use screening tool, and is currently Lead Investigator of a second NIDA CTN study (CTN 0062-Ot) that utilizes technology to address barriers to implementing substance use screening and brief interventions in primary care.  Her prior work has included policy research on models of opioid maintenance treatment; clinical research on an HIV prevention intervention in a drug treatment program; and analysis of large public health data sets to describe the health burden of illicit opioid use in New York City.  Dr. McNeely is also a clinician in the Adult Primary Care and HIV clinics at Bellevue Hospital.
Publications
Recent

Notable
McNeely J
, Strauss SM, Saitz R,
Cleland CM
,
Palamar JJ
, Rotrosen J, Gourevitch MN (2015).
A brief patient self-administered substance use screening tool for primary care: Two-site validation study of the Substance Use Brief Screen (SUBS)
American Journal of Medicine
, 128 (7), 784.e9-784.e19. doi:
10.1016/j.amjmed.2015.02.007
. PMCID: PMC4475501.
McNeely J
, Gourevitch MN, Paone D, Shah S, Wright S, Heller D (2012).
Estimating the prevalence of illicit opioid use in New York City using multiple data sources
BMC Public Health
, 12, 443. doi:
10.1186/1471-2458-12-443
. PMCID: PMC3416644.
McNeely J
, Arnsten JA, Gourevitch MN (2006).
Improving access to sterile syringes and safe syringe disposal for injection drug users in methadone maintenance treatment
Journal of Substance Abuse Treatment
, 31 (1), 51-57.
Dr. McNeely's MyBibliography Profile