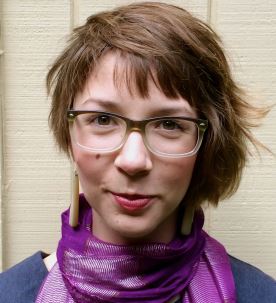 Tarlise (Tarlie) Townsend, PhD
NYU Rory Meyers College of Nursing - Postdoctoral Fellow
Center for Opioid Epidemiology and Policy, Grossman School of Medicine, NYU Langone - Postdoctoral Fellow
Education
Joint PhD, Health Services Organization and Policy & Sociology, University of Michigan
BS, Neuroscience, Indiana University
BA, Germanic Studies, Indiana University
Research Interests
Pain, Disability, Opioids, Racial and economic equity, Policy, Cancer-related pain
BIO
In Memoriam
We mourn the passing of Tarlie on May 29, 2022.
The courage she displayed was reflected in her personal accounts of her illness:
For A Young Cancer Patient, "Just Stay Positive" Wasn't The Advice She Needed
ASCO Quality Care Symposium Talk 2021
Our deepest condolences to her family and friends.
---
Tarlie Townsend studies pain, disability, and opioid use in the United States. Much of her research examines the intended and unintended consequences of policies to address the ongoing overdose crisis, with an emphasis on racial/ethnic and socioeconomic disparities. In another line of work, she studies trends in and consequences of the use of opioids to manage cancer-related pain; she is especially interested in the tension between concern about opioid-related harms, stigma surrounding opioid use, and the need for effective pain management. In several recent studies, Dr. Townsend has examined demographic trends in incident disability and the pathways underlying educational disparities in disability, towards a better understanding of how education "gets under the skin". Dr. Townsend earned her joint doctorate in Health Services Organization and Policy and Sociology at the University of Michigan in May 2020. Her methodological toolbox draws from epidemiology, econometrics, and social demography.