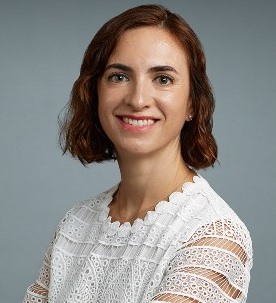 Magdalena Cerdá, DrPH
NYU Langone Health - Professor, Department of Population Health and Department of Emergency Medicine
NYU Langone Health - Director, Center on Opioid Epidemiology and Policy
Education
DrPH, Public Health, Harvard University, School of Public Health
MPH, Public Health, Yale University
BS, Communication, Cornell University, Agriculture and Life Sciences
Research Interests
Opioid use disorder, Violence prevention, Firearms, Prescription drugs, Heroin, Drug overdose, Social determinants of injury, Marijuana, Homicide, Suicide
BIO
Magdalena Cerdá is Professor of Population Health at New York University Langone Health and Director of the NYU Center on Opioid Epidemiology and Policy. Her work integrates approaches from social and psychiatric epidemiology to examine how social contexts shape violent behavior, substance use and common forms of mental illness. Her expertise extends to the epidemiology and policy determinants of substance use with a particular focus on opioid and marijuana use, including two NIDA-funded studies to examine the impact that prescription opioid policies and marijuana legalization have on opioid prescribing, chronic pain, and opioid overdoses, and a NIDA-funded study to examine the impact that national marijuana legalization in Uruguay has on substance use.  Dr. Cerdá also uses agent-based models to simulate the potential impact of city- and neighborhood-level prevention programs and policies on violence. Prior to joining NYU, Dr. Cerdá served as the Vice-Chancellor's Endowed Chair on Violence Prevention at UC-Davis and on the faculty at the Columbia Mailman School of Public Health. Dr. Cerdá received her DrPH from Harvard University and was a Robert Wood Johnson Health and Society Scholar at the University of Michigan.
Publications
Recent

Notable
Castillo-Carniglia A, Ponicki W, Gaidus A, Gruenewald P, Marshall BDL, Fink DS, Martins SS, Rivera-Aguirre A, Wintemute G,
Cerda M
(2019).
Prescription drug monitoring programs and opioid overdoses: Exploring sources of heterogeneity
Epidemiology
, 30 (2), 212-220. doi:
10.1097/EDE.0000000000000950
. PMCID: PMC6437666.
Cerda M
, Wall M, Feng T, Keyes KM, Sarvet A, Schulenberg J, O'Malley PM, Pacula RL, Galea S, Hasin DS (2017).
Association of state recreational marijuana laws with adolescent marijuana use
JAMA Pediatrics
, 171 (2), 142-149. doi:
10.1001/jamapediatrics.2016.3624
. PMCID: PMC5365078.
Dr. Cerdá's Google Scholar Profile