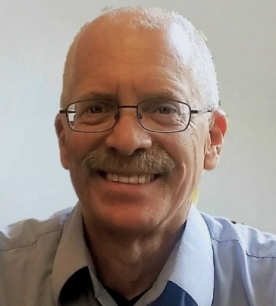 Andrew Rosenblum, PhD
NDRI-USA, Inc. - Investigator
Education
PhD, Psychology, Graduate Center, City University of New York
MA, Psychology, New School for Social Research
BA, Philosophy, Adelphi University
Research Interests
Opioid addiction, Medication assisted treatment, Chronic pain, Behavioral interventions, Technology based interventions
BIO
Andrew Rosenblum's scientific contributions primarily include development and evaluation of psychosocial interventions (including eLearning and eTherapy applications) and prevalence surveys.  Many of his recent studies have focused on chronic pain, prescription opioid misuse, and medication assisted treatment such as methadone and buprenorphine.  He has published more than 100 peer-reviewed articles and has served as principal investigator on several NIDA funded studies.
Publications
Recent

Notable
Rosenblum A
, Marsch LA, Joseph H, Portenoy RK (2008).
Opioids and the treatment of chronic pain: Controversies, current status, and future directions
Experimental and Clinical Psychopharmacology
, 16 (5), 405-416. doi:
10.1037/a0013628
. PMCID: PMC2711509.
Rosenblum A
, Parrino M, Schnoll SH, Fong C, Maxwell C,
Cleland CM
, Magura S, Haddox JD (2007).
Prescription opioid abuse among enrollees into methadone maintenance treatment
Drug and Alcohol Dependence
, 90 (1), 64-71. doi:
10.1016/j.drugalcdep.2007.02.012
.
Magura S,
Rosenblum A
(2001).
Leaving methadone treatment: Lessons learned, lessons forgotten, lessons ignored
Mount Sinai Journal of Medicine
, 68 (1), 62-74.
PubMed Abstract
.
Dr. Rosenblum's Google Scholar Profile