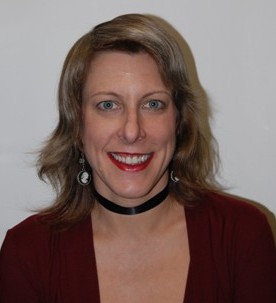 Honoria Guarino, PhD
CUNY Graduate School of Public Health and Health Policy - Research Associate Professor
Education
PhD, Anthropology, University of Arizona
MA, Anthropology, University of Arizona
BA, Anthropology/Fine Arts, New York University
Research Interests
Opioid use and misuse, Development and evaluation of behavioral interventions for drug use and HIV/HCV prevention, eHealth/mHealth, Sociocultural contexts of risk
BIO
Honoria Guarino is a Research Associate Professor at the CUNY Graduate School of Public Health and Health Policy. Dr. Guarino is an anthropologist who specializes in mixed-methods, qualitative and ethnographic research on drug use and HIV/HCV infection. Her work focuses on the influence of multi-level contextual factors on vulnerability and resilience to the negative health impacts of drug use, and the development and evaluation of behavioral interventions, especially technology-based interventions, for people who use drugs and those vulnerable to HIV/HCV. Dr. Guarino has served as Principal Investigator or Co-Investigator on numerous federally-funded studies with a broad range of drug-using populations, including young adults who use opioids and people who inject drugs, as well as immigrants from the former Soviet Union, migrant Puerto Ricans in New York City and opioid-treated chronic pain patients.
Publications
Recent
Friedman SR
, Williams LD,
Guarino H
,
Mateu-Gelabert P
,
Krawczyk N
,
Hamilton L
,
Walters SM
, Ezell JM,
Khan M
, Di Iorio J,
Yang LH
, Earnshaw VA (2022).
The stigma system: How sociopolitical domination, scapegoating, and stigma shape public health
Journal of Community Psychology
, 50 (1), 385-408. doi:
10.1002/jcop.22581
. PMCID: PMC8664901.
Guarino H
,
Mateu-Gelabert P
, Quinn K, Sirikantraporn S, Ruggles KV, Syckes C, Goodbody E,
Jessell L
,
Friedman SR
(2021).
Adverse childhood experiences predict early initiation of opioid use behaviors
Frontiers in Sociology
, 6, 620395. doi:
10.3389/fsoc.2021.620395
. PMCID: PMC8158934.
Dr. Guarino's Google Scholar Profile