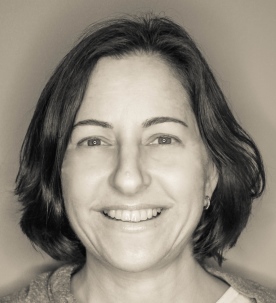 Sabina Hirshfield, PhD
SUNY Downstate Health Sciences University - Principal Research Scientist & Visiting Associate Professor
Education
PhD, Sociomedical Sciences, Columbia University
MA, Sociology, St. John's University
BA, Sociology, SUNY Binghamton
Research Interests
eHealth and mHealth HIV prevention interventions, Health disparities among sexual, gender, and racial/ethnic minorities, Stimulant and other substance use
BIO
Sabina Hirshfield is a Principal Research Scientist and Visiting Associate Professor at SUNY Downstate Health Sciences University, School of Medicine. Since 2018, she has been Chair of the Community Health Advisory & Information Network (CHAIN) Project, an ongoing study of persons living with HIV in the New York City and tri-county areas. For nearly two decades, Dr. Hirshfield has been conducting video-based eHealth and mHealth HIV prevention research and interventions, reaching thousands of individuals living with, or at-risk for, HIV, including those who inject drugs. Her current focus is on biomedical HIV prevention strategies, including home collection of dried blood spots for lab-quantified viral load, through a health disparities lens. A continual goal of Dr. Hirshfield's research is to improve inclusion and engagement of racial and ethnic minority populations, with a particular focus on sexual minority men.
Publications
Recent

Notable
Hirshfield S
, Downing MJ, Chiasson MA, Yoon IS, Houang ST, Teran RA, Grov C, Sullivan PS, Gordon RJ, Hoover DR, Parsons JT (2019).
Evaluation of Sex Positive! a video eHealth intervention for men living with HIV
AIDS and Behavior
, 23 (11), 3103-3118. doi:
10.1007/s10461-019-02498-5
. PMCID: PMC6803061.
Hirshfield S
, Teran RA, Downing MJ, Chiasson MA, Tieu HV, Dize L, Gaydos CA (2018).
Quantification of HIV-1 RNA among men who have sex with men using an at-home self-collected dried blood spot specimen: Feasibility study
JMIR Public Health and Surveillance
, 4 (4), e10847. doi:
10.2196/10847
. PMCID: PMC6238105.
Wall MM, Chiasson MA, Hirshfield S (2015).
Complex drug use patterns and associated HIV transmission risk behaviors in an internet sample of U.S. men who have sex with men
Archives of Sexual Behavior
, 44 (2), 421-428. doi:
10.1007/s10508-014-0337-8
. PMCID: PMC4381804.
Dr. Hirshfield's Google Scholar Profile