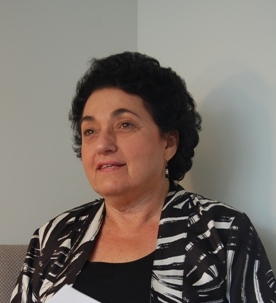 Sherry Deren, PhD
CDUHR Founding Director Emeritus
NYU School of Global Public Health - Visiting Research Professor
Education
PhD, Social Psychology, Columbia University
MPhil, Social Psychology, Columbia University
MA, Experimental/General Psychology, Hofstra University
BA, Psychology, Brooklyn College
Research Interests
HIV and Aging, IDUs, Outreach interventions, Interdisciplinary research, Research dissemination and implementation
BIO
Sherry Deren is Founding Director Emeritus of the NIDA-funded P30 Center for Drug Use and HIV Research (CDUHR). Dr. Deren is a social psychologist, and has been Principal Investigator for many NIDA-funded research projects related to drug use and HIV. Her recent research interests have included multi-disciplinary studies on the impact of drug injection on immune activation, and multi-level influences on HIV risk behaviors among Puerto Rican drug users in Puerto Rico and NYC. Dr. Deren is a co-founder and steering committee member of the New York HIV Research Centers Consortium, comprised of over 25 HIV Research Centers in the New York tri-State area, and serves on the scientific advisory boards of several HIV-related research centers. She has served on numerous NIH research review committees, and is an author of over 150 articles related to HIV/AIDS among high-risk substance users.
Publications
Recent

Notable
Deren S
,
Gelpi-Acosta C
, Albizu-Garcia CE, Gonzalez A,
Des Jarlais DC
, Santiago-Negron S (2014).
Addressing the HIV/AIDS epidemic among Puerto Rican people who inject drugs: The need for a multiregion approach
American Journal of Public Health
, 104 (11), 2030-2036. doi:
10.2105/AJPH.2014.302114
. PMCID: PMC4192034.
Deren S
, Shedlin M, Kang SY, Cortes DE (2011).
HIV risk and prevention among Hispanic immigrants in New York: The salience of diversity
Substance Use and Misuse
, 46 (2-3), 254-263. doi:
10.3109/10826084.2011.523215
.
Deren S
,
Cleland CM
, Fuller C, Kang SY,
Des Jarlais DC
, Vlahov D (2006).
The impact of syringe deregulation on sources of syringes for injection drug users: Preliminary findings
AIDS and Behavior
, 10 (6), 717-721. doi:
10.1007/s10461-006-9096-4
.
Dr. Deren's MyBibliography Profile