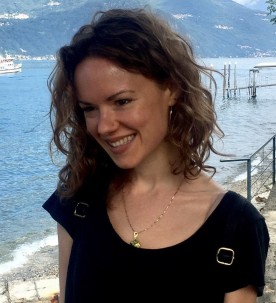 Ashly Jordan, PhD, MPH
NYU Rory Meyers College of Nursing - Postdoctoral Fellow
Education
PhD, Epidemiology, Graduate School of Public Health and Health Policy, City University of New York
MPH, Biostatistics and Epidemiology, School of Public Health, City University of New York
Research Interests
Societal (structural, social, and political) determinants of population health and inequities, Infectious disease epidemiology, People who use drugs, Hepatitis C virus, HIV, Multi-level data analysis
BIO
Ashly Jordan's research examines the interacting epidemics (syndemics) of opioid misuse, hepatitis C virus, and HIV. Her dissertation, "Novel hepatitis C virus (HCV) community viral load measures, HCV incidence, and HCV prevention by methadone maintenance", which she was awarded in December of 2019, quantified numerous critical outcomes in the HCV care continuum including losses at each care continuum step, measures of unmet treatment need, assessed the impacts of the change to routine reflex HCV viral load testing on care continuum outcomes (including SVR rates), and examined the impact of methadone program factors on reduction on HCV incidence and their differential impact by gender. She has made valuable contributions to the scientific literature. She has first-authored twelve and co-authored an additional 26 peer-reviewed publications, including 3 first-author papers which made important contribution to the improvement of systematic review and meta-analytic methodology by adapting an existing instrument (PRECIS-II) to categorize HCV care continuum studies along a spectrum of efficacy and effectiveness so these study design variations could appropriately be reflected in systematic reviews and meta-analyses. Other co-authored papers, including one on the construction of care continuum models and another expanding the risk environment framework to a broader view of the opioid misuse, HCV, and HIV syndemic, have been very well received. Her research goals include extending her work on the opioid, HCV, and HIV syndemic, specifically refining novel HCV metrics for both program and public health efforts, identifying domains and strategies through which the effectiveness of methadone/buprenorphine as HCV prevention could be optimized, and further exploring the interaction of individual risk behaviors and area-level and social-level factors in shaping HCV epidemiology and the epidemiology of the opioid, HCV, and HIV syndemic, through the use of both multi-level and geospatial analyses.
Publications
Recent

Notable
Jordan AE
,
Des Jarlais DC
,
Arasteh K
,
McKnight C
, Nash D,
Perlman DC
(2015).
Incidence and prevalence of hepatitis C virus infection among persons who inject drugs in New York City: 2006-2013
Drug and Alcohol Dependence
, 152, 194-200. doi:
10.1016/j.drugalcdep.2015.03.039
. PMCID: PMC4458155.
Hagan H
,
Jordan AE
, Neurer J,
Cleland CM
(2015).
Incidence of sexually transmitted hepatitis C virus infection in HIV-positive men who have sex with men
AIDS
, 29 (17), 2335-2345. doi:
10.1097/QAD.0000000000000834
. PMCID: PMC4640945.
Perlman DC
,
Jordan AE
,
Uuskula A
, Huong DT, Masson CL, Schackman BR,
Des Jarlais DC
(2015).
An international perspective on using opioid substitution treatment to improve hepatitis C prevention and care for people who inject drugs: Structural barriers and public health potential
International Journal of Drug Policy
, 26 (11), 1056-1063. doi:
10.1016/j.drugpo.2015.04.015
. PMCID: PMC4581906.
Ashly Jordan's MyBibliography Profile