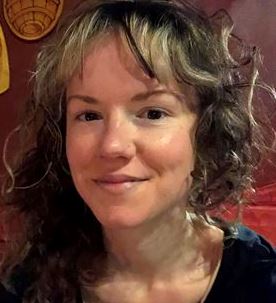 Ashly E. Jordan, PhD, MPH
NYC Department of Health and Mental Hygiene - Senior Epidemiologist
Education
PhD, Epidemiology, Graduate School of Public Health and Health Policy, City University of New York
MPH, Biostatistics and Epidemiology, School of Public Health, City University of New York
Research Interests
Societal (structural, social, and political) determinants of population health and inequities, infectious disease epidemiology, people who use drugs, hepatitis C virus, HIV, multi-level data analysis
BIO
Ashly Jordan (she/her/hers) is a research and public health Epidemiologist. Dr. Jordan has 15 years of multidisciplinary academic and applied public health experience which has focused on the inter-related epidemics of hepatitis C virus, overdose, HIV, and other preventable harms due to substance use that occur in populations and in areas marginalized by a range of economic, social, and structural conditions. Her work examines the multi-level factors that create vulnerable populations and health inequity in order to maximize the role of interventions and policies to address and alleviate inequities in both international contexts and US-domestic contexts. She has been a CDUHR Affiliated Investigator since 2014 and is currently Senior Epidemiologist in the Research and Surveillance Unit of the Bureau of Alcohol and Drug Use Prevention, Care, and Treatment at the NYC Department of Health and Mental Hygiene.
Publications
Recent

Notable
Jordan AE
,
Des Jarlais DC
, Arasteh K,
McKnight C
, Nash D,
Perlman DC
(2015).
Incidence and prevalence of hepatitis C virus infection among persons who inject drugs in New York City: 2006-2013
Drug and Alcohol Dependence
, 152, 194-200. doi:
10.1016/j.drugalcdep.2015.03.039
. PMCID: PMC4458155.
Hagan H
,
Jordan AE
, Neurer J,
Cleland CM
(2015).
Incidence of sexually transmitted hepatitis C virus infection in HIV-positive men who have sex with men
AIDS
, 29 (17), 2335-2345. doi:
10.1097/QAD.0000000000000834
. PMCID: PMC4640945.
Perlman DC
,
Jordan AE
,
Uuskula A
, Huong DT, Masson CL, Schackman BR,
Des Jarlais DC
(2015).
An international perspective on using opioid substitution treatment to improve hepatitis C prevention and care for people who inject drugs: Structural barriers and public health potential
International Journal of Drug Policy
, 26 (11), 1056-1063. doi:
10.1016/j.drugpo.2015.04.015
. PMCID: PMC4581906.
Ashly Jordan's MyBibliography Profile