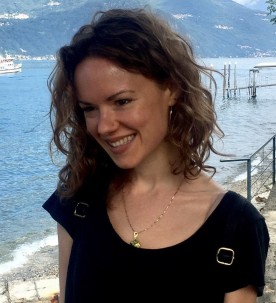 Ashly Jordan, MPH
NYU Rory Meyers College of Nursing - Predoctoral Fellow
Education
DPH Candidate, Epidemiology, School of Public Health and Health Policy, City University of New York
MPH, Epidemiology and Biostatistics, Hunter College, City University of New York
Research Interests
Societal (structural, social, and political) determinants of population health and inequities, Infectious disease epidemiology, People who use drugs, Hepatitis C virus, HIV, Multi-level data analysis
BIO
Ashly E Jordan, MPH in Biostatistics and Epidemiology, is a Doctoral candidate in Epidemiology at the School of Public Health and Health Policy at the City University of New York and a Predoctoral Fellow with the Behavioral Science Training program at New York University. She has been strongly influenced by her working class background and early career experiences providing HIV testing and sterile drug injection equipment on a mobile needle/syringe exchange unit in isolated and impoverished urban areas. Her work for over the past 10 years has centered on infectious diseases, specifically hepatitis C virus (HCV) and HIV, acquired through non-sterile injection and other forms of substance use. Seeing systemic and increasing inequality in the US and globally has led her to think critically about how systems (which have the potential to create health enabling environments) all too commonly create environments that render people and areas vulnerable to a myriad of issues such as addiction, poverty and illness, has shaped and inspired her dedication to progressive, evidence-based and socially-conscious research, policy and practice. Both her ongoing research and academic work focus on the interface of addiction and infections impacted by social structures and policy. Her dissertation work focuses on structural and area-level factors contributing to HCV epidemiology among people who use drugs engaged in treatment for opioid dependence in NYC.
Publications
Recent

Notable
Jordan AE
,
Des Jarlais DC
,
Arasteh K
,
McKnight C
, Nash D,
Perlman DC
(2015).
Incidence and prevalence of hepatitis C virus infection among persons who inject drugs in New York City: 2006-2013
Drug and Alcohol Dependence
, 152, 194-200. doi:
10.1016/j.drugalcdep.2015.03.039
. PMCID: PMC4458155.
Hagan H
,
Jordan AE
, Neurer J,
Cleland CM
(2015).
Incidence of sexually transmitted hepatitis C virus infection in HIV-positive men who have sex with men
AIDS
, 29 (17), 2335-2345. doi:
10.1097/QAD.0000000000000834
. PMCID: PMC4640945.
Perlman DC
,
Jordan AE
,
Uuskula A
, Huong DT, Masson CL, Schackman BR,
Des Jarlais DC
(2015).
An international perspective on using opioid substitution treatment to improve hepatitis C prevention and care for people who inject drugs: Structural barriers and public health potential
International Journal of Drug Policy
, 26 (11), 1056-1063. doi:
10.1016/j.drugpo.2015.04.015
. PMCID: PMC4581906.
Ashly Jordan's MyBibliography Profile