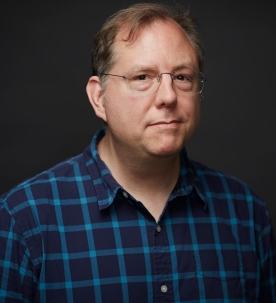 Charles M. Cleland, PhD
CDUHR - Co-Director, Transdisciplinary Research Methods Core
NYU Langone Health - Associate Professor, Department of Population Health
Education
PhD, Psychology, New School for Social Research
MA, Psychology, New School for Social Research
BA, Psychology, Hampden-Sydney College
Research Interests
HIV prevention, Health disparities, Substance use, Sexual health, Longitudinal data analysis
BIO
Charles Cleland is a quantitative psychologist and biostatistician with more than ten years of experience in the field of public health research. His methodological interests include longitudinal data analysis, meta­-analysis, respondent­ driven sampling, and multilevel modeling. His substantive research interests include health disparities, particularly in the areas of substance use and infectious disease.
Publications
Recent

Notable
Kurth AE, Spielberg F,
Cleland CM
, Lambdin B, Bangsberg DR, Frick PA, Severynen AO, Clausen M, Norman RG, Lockhart D, Simoni JM, Holmes KK (2014).
Computerized counseling reduces HIV-1 viral load and sexual transmission risk: Findings from a randomized controlled trial
Journal of Acquired Immune Deficiency Syndromes
, 65 (5), 611-620. doi: 10.1097/QAI.0000000000000100. PMCID: PMC3999203.
Marsch LA,
Guarino H
, Acosta M,
Aponte-Melendez Y
,
Cleland C
, Grabinski M, Brady R, Edwards J (2014).
Web-based behavioral treatment for substance use disorders as a partial replacement of standard methadone maintenance treatment
Journal of Substance Abuse Treatment
, 46 (1), 43-51. doi:
10.1016/j.jsat.2013.08.012
. PMCID: PMC3839618 .
Rosenblum A
, Joseph H, Fong, C, Kipnis S,
Cleland CM
, Portenoy RK (2003).
Prevalence and characteristics of chronic pain among chemically dependent patients in methadone maintenance and residential treatment facilities
Journal of the American Medical Association
, 289 (18), 2370-2378. doi:
10.1001/jama.289.18.2370
.
Dr. Cleland's Research Gate Profile