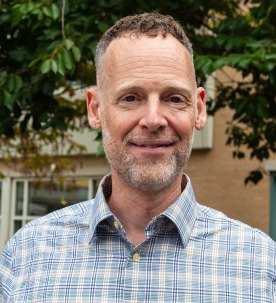 Jeffrey Steen, PhD
Simmons University, School of Social Work - Assistant Professor
National Association of Social Workers - Member
Education
PhD, New York University Silver School of Social Work
MSW, McGill University, Montreal, Quebec, Canada
BA, Social Work, Bluffton University, Bluffton, OH
Research Interests
Professional impairment, social workers, substance misuse, mental health, mixed methods research
BIO
Jeffrey Steen is Assistant Professor in the School of Social Work at Simmons University. His interests include issues related to service providers' experiences, substance misuse, and mental health. He is a research affiliate with the Center for Drug Use and HIV Research at NYU and is currently involved with a few behavioral health-related research projects. Dr. Steen is a review board member for the
Journal of Social Work Practice in the Addictions
. He has worked as research scientist at New York University and admissions coordinator in the School of Social Work at Loyola University Chicago. Jeffrey earned his MSW from McGill University in Montreal, Canada and a PhD in social work from New York University. During his doctoral studies at NYU, he was predoctoral fellow in the Behavioral Sciences Training Program in Drug Abuse Research, a NIDA-funded T32 training program. He has been employed in clinical and administrative roles in health care organizations and non-profits focused on health and recovery. Additionally, he serves as a Disaster Mental Health volunteer with the American Red Cross.
Publications
Recent

Notable
Downing MJ, Brown D,
Steen J
,
Benoit E
(2018).
Understanding the impact of childhood sexual abuse on men's risk behavior: Protocol for a mixed-methods study
JMIR Research Protocols
, 7 (2), e62. doi:
10.2196/resprot.9071
. PMCID: PMC5847822.
Steen JT
(2014).
Review of Treatment Improvement Protocol (TIP) 56: Addressing the behavioral health needs of men by Substance Abuse and Mental Health Services Administration
Journal of Social Work Practice in the Addictions
, 14 (2), 208-210. doi:
10.1080/1533256X.2014.902254
.
Hampton MC, Halkitis PN, Storholm ED, Kupprat SA, Siconolfi DE, Jones D,
Steen JT
, Gillen S, McCree DH (2013).
Sexual risk taking in relation to sexual identification, age, and education in a diverse sample of African American men who have sex with men (MSM) in New York City
AIDS and Behavior
, 17 (3), 931-938. doi:
10.1007/s10461-012-0139-8
.
Dr. Steen's Academia Profile