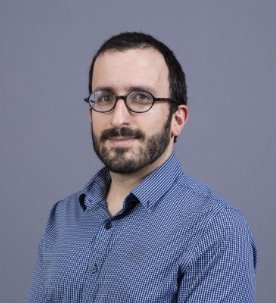 Eli S. Rosenberg, PhD
University at Albany School of Public Health, SUNY, Department of Epidemiology and Biostatistics - Associate Professor
Emory University Rollins School of Public Health, Department of Epidemiology and PRISM Health - Adjunct Associate Professor
Education
PhD, Epidemiology, Emory University Rollins School of Public Health
BS, Biometry and Statistics, Cornell University
Research Interests
HIV, HCV, STI epidemiology among PWID and MSM, Surveillance methods, Statistical modeling, Dynamic modeling
BIO
Eli Rosenberg is an associate professor in the Department of Epidemiology and Biostatistics at University at Albany School of Public Health. His research centers on applied and analytic epidemiologic studies that address current public health challenges in HIV, STI, viral hepatitis, and Zika surveillance, prevention, and social determinants. He has specifically focused on sexual and racial minorities, persons who inject drugs, and the infectious disease disparities they face, with considerable effort spent on cohort and modeling studies. Specific methodological interests include surveillance methods, statistical and network modeling, causal inference methods, and development of software to support research studies. This work has occurred across a diverse portfolio of projects supported by NIH, CDC, and the NYS Department of Health.
Publications
Recent

Notable
Bradley H,
Rosenberg ES
, Holtgrave DR (2019).
Data-driven goals for curbing the U.S. HIV epidemic by 2030
AIDS and Behavior
, 23 (3), 557-563. doi:
10.1007/s10461-019-02442-7
.
Rosenberg ES
, Rosenthal EM, Hall EW, Barker L, Hofmeister MG, Sullivan PS, Dietz P, Mermin J, Ryerson AB (2018).
Prevalence of hepatitis C virus infection in US states and the District of Columbia, 2013 to 2016
JAMA Network Open
, 1 (8), e186371. doi:
10.1001/jamanetworkopen.2018.6371
. PMCID: PMC6324373.
Dr. Rosenberg's Google Scholar Profile