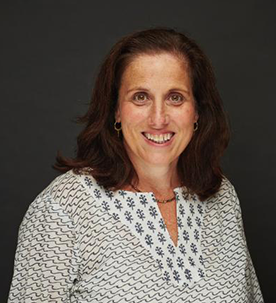 Noelle Leonard, PhD
CDUHR - Associate Director, Transdisciplinary Research Methods Core
NYU School of Global Public Health - Associate Research Scientist
Education
PhD, Counseling Psychology/School Psychology
MA, Special Education, Adelphi University
BA, English/Theatre, Salve Regina College
Research Interests
Behavioral interventions, at-risk adolescents, mindfulness, mobile health technology, health disparities
BIO
Noelle Leonard is a Associate Research Scientist at the NYU School of Global Public Health and an Associate Director in the Transdisciplinary Research Methods (TRM) Core. Her expertise is in designing, implementing, evaluating, and disseminating behavioral interventions for highly vulnerable adults, adolescents, and families including those who are infected with, or at-risk for, HIV and other sexually transmitted infections, as well as those at risk for or dealing with issues related to substance use, and other mental health and behavioral problems. She has been a principal investigator or co-investigator on NIH-funded research studies using a variety of intervention strategies including mobile health, ambulatory assessment of physiological states, and mindfulness meditation. These studies have involved incarcerated youth, young men who have sex with men (YMSM), runaway/homeless youth, high-risk and HIV-infected adults, and at-risk adolescent mothers.
In her role on the TRM core, she assists CDUHR affiliated investigators who are planning or conducting intervention studies and participates in several activities of the Pilot Projects and Mentoring core including serving as a mentor for early stage investigators who are developing and conducting CDUHR-funded pilot projects. She developed the CDUHR assessment measures database and is the point person for investigators who are searching for appropriate measures for developing grant proposals and conducting funded projects.
Publications
Recent
Cluesman SR,
Gwadz M
, Freeman R,
Collins LM
,
Cleland CM
, Wilton L, Hawkins RL,
Leonard NR
, Silverman E, Maslow CB, Israel K, Ritchie A, Ory S (2023).
Exploring behavioral intervention components for African American/Black and Latino persons living with HIV with non-suppressed HIV viral load in the United States: A qualitative study
International Journal for Equity in Health
, 22 (1), 22. doi:
10.1186/s12939-023-01836-3
. PMCID: PMC9886533.
Gwadz M
, Cluesman SR, Freeman R,
Collins LM
,
Dorsen C
, Hawkins RL,
Cleland CM
, Wilton L, Ritchie AS, Torbjornsen K,
Leonard NR
, Martinez BY, Silverman E, Israel K, Kutnick A (2022).
Advancing behavioral interventions for African American/Black and Latino persons living with HIV using a new conceptual model that integrates critical race theory, harm reduction, and self-determination theory: A qualitative exploratory study
International Journal of Equity in Health
, 21 (1), 97. doi:
10.1186/s12939-022-01699-0
. PMCID: PMC9286957.
Dr. Leonard's MyBibliography Profile