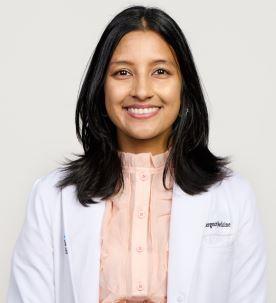 Utsha G. Khatri, MD, MSHP
Icahn Mount Sinai School of Medicine - Assistant Professor, Department of Emergency Medicine
Icahn Mount Sinai School of Medicine - Assistant Professor, Population Health Science and Policy, Institute for Health Equity Research
Education
MD, George Washington School of Medicine and Health Sciences
MSHP, University of Pennsylvania
Research Interests
Substance use disorder, health equity, criminal legal involvement, health policy, treatment
BIO
Utsha G. Khatri is an Assistant Professor of Emergency Medicine at the Icahn School of Medicine at Mount Sinai. She has a secondary appointment at the Institute for Health Equity Research, Department of Population Health Science and Policy. As a health services researcher, Dr. Khatri is interested in improving access, outcomes, and equity with regard to the health and health care of structurally marginalized populations. Her ongoing projects focus on the health care of individuals and communities affected by mass incarceration and those affected by substance use disorders. Dr. Khatri practices clinically as an attending emergency physician at Mount Sinai Hospital and at Elmhurst Hospital.
Publications
Recent

Notable
Khatri UG
, Pizzicato LN, Viner K, Bobyock E, Sun M, Meisel ZF, South EC (2021).
Racial/ethnic disparities in unintentional fatal and nonfatal emergency medical services-attended opioid overdoses during the COVID-19 pandemic in Philadelphia
JAMA Network Open
, 4 (1), e2034878. doi:
10.1001/jamanetworkopen.2020.34878
. PMCID: PMC7821023.
Khatri UG
, Aronowitz SV (2021).
Considering the harms of our habits: The reflexive urine drug screen in opioid use disorder treatment
Journal of Substance Abuse Treatment
, 123, 108258. doi:
10.1016/j.jsat.2020.108258
.
Khatri UG
, Viner K, Perrone J (2018).
Lethal fentanyl and cocaine intoxication
New England Journal of Medicine
, 379 (18), 1782. doi:
10.1056/NEJMc1809521
.
Dr. Khatri's Google Scholar Profile