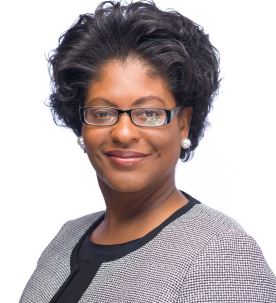 Joyonna Gamble-George, MHA, PhD
NYU Rory Meyers College of Nursing - Postdoctoral Fellow
Education
PhD, Neuroscience, Vanderbilt University School of Medicine
MHA, Health Administration, University of South Florida College of Public Health
BS, Biochemistry and Biology, Xavier University of Louisiana
Research Interests
HIV prevention and risk factors, Drug use, misuse, and addiction, Social interactions, Mental health, Health disparities, Behavioral economics
BIO
Joyanna Gamble-George is a NIDA T-32 postdoctoral research fellow in the Behavioral Sciences Training (BST) in Drug Abuse Research program at NYU Meyers College of Nursing. Her current research focuses on the biopsychosocial factors that contribute to substance addiction and HIV risky behaviors in people.
Through the AAAS Science and Technology Policy Fellowship at the National Institutes of Health, Dr. Gamble-George previously served as an expert science advisor for doctors, psychologists, nurses, and other scientists across the United States that conduct implementation science research on cardiopulmonary diseases and mental health in vulnerable populations, such as people living with HIV. She also completed postdoctoral training at the University of Florida McKnight Brain Institute, where her research focused on the effects of methamphetamine on bidirectional neuron-microglia communication in the human brain and animal models of HIV-1 infection. Her other research efforts concerned the molecular and synaptic consequences of drug abuse and addiction, and the endocannabinoid signaling in affective disorder pathology.
Publications
Recent
Greenwood GL, Wilson A, Bansal GP, Barnhart C, Barr E, Berzon R, Boyce CA, Elwood W,
Gamble-George J
, Glenshaw M, Henry R, Iida H, Jenkins RA, Lee S, Malekzadeh A, Morris K, Perrin P, Rice E, Sufian M, Weatherspoon D, Whitaker M, Williams M, Zwerski S, Gaist P (2021).
HIV-related stigma research as a priority at the National Institutes of Health
AIDS and Behavior
. doi:
10.1007/s10461-021-03260-6
. PMCID: PMC8060687.
Gamble-George JC
, Longenecker CT, Webel AR, Au DH, Brown AF, Bosworth H, Crothers K, Cunningham WE, Fiscella KA, Hamilton AB, Helfrich CD, Ladapo JA, Luque A, Tobin JN, Wyatt GE, Implementation Research to Develop Interventions for People Living with HIV (PRECluDE) Consortium (2020).
ImPlementation REsearCh to DEvelop Interventions for People Living with HIV (the PRECluDE consortium): Combatting chronic disease comorbidities in HIV populations through implementation research
Progress in Cardiovascular Disease
, 63 (2), 79-91. doi:
10.1016/j.pcad.2020.03.006
. PMCID: PMC7237329.
Dr. Gamble-George's MyBibliography Profile