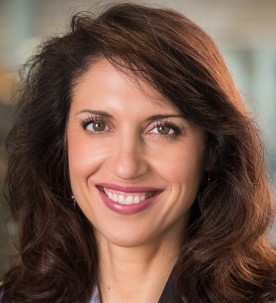 Jennifer Cantrell, DrPH, MPA
NYU School of Global Public Health - Assistant Professor
NYU School of Medicine - Affiliated Professor
NYU Wagner Graduate School of Public Service - Affiliated Professor
Education
DrPH, Columbia University Mailman School of Public Health
MPA, Columbia University School of International and Public Affairs
Research Interests
Tobacco control and regulatory policy, Advertising and marketing, Tobacco-related disparities, Substance use and misuse, Public health policy, Population-based evaluation and surveillance
BIO
Jennifer Cantrell is an Assistant Professor in the NYU School of Global Public Health, and affiliated faculty at the NYU School of Medicine and NYU Wagner Graduate School of Public Service. Her background is in social and behavioral science, policy evaluation, survey research, measurement, social epidemiology and health disparities. Dr. Cantrell's research focuses on the impact of policies and population-level interventions on health. Her work utilizes theory and methods from epidemiology, marketing, sociology, economics and psychology to understand the role of multiple structural factors on health risk behaviors and health outcomes. With a focus on substance and tobacco use, Dr. Cantrell has evaluated national anti-smoking mass media efforts, including the award-winning 
truth
 campaign and the Centers for Disease Control's 
Tips for Former Smokers
 campaign. As part of this work, she has developed and tested new methodologies for conducting effective population-based evaluation and surveillance. Specifically, Dr. Cantrell's research examines the ways that pro- and anti-tobacco marketing, digital media, tobacco regulatory policies, and community processes shape youth tobacco prevention, adult cessation and tobacco-related disparities. Dr. Cantrell has been funded by the National Institute on Drug Abuse, National Institute on Minority Health and Health Disparities and the Centers for Disease Control and Prevention.
Publications
Recent

Notable
U.S. National Cancer Institute (2017).
Chapter 9 – Communications, Marketing and Tobacco-Related Health Disparities (pp. 307-355)
in
A Socioecological Approach to Addressing Tobacco-Related Health Disparities
. (National Cancer Institute Tobacco Control Monograph 22. NIH Publication No. 17-CA-8035A)
Bethesda, MD: U.S. Department of Health and Human Services, National Institutes of Health, National Cancer Institute.
Download Complete Monograph
.
Cantrell J, Ilakkuvan V, Graham AL, Richardson A, Xiao H, Mermelstein RJ, Curry SJ, Sporer AK, Vallone DM (2016).
Young adult utilization of a smoking cessation website: An observational study comparing young and older adult patterns of use
JMIR Research Protocols
, 5 (3), e142. doi:
10.2196/resprot.4881
. PMCID: PMC4960403.
Cantrell J
, Pearson JL, Anesetti-Rothermel A, Xiao H,
Kirchner TR
, Vallone D (2016).
Tobacco retail outlet density and young adult tobacco initiation
Nicotine and Tobacco Research
, 18 (2), 130-137. doi:
10.1093/ntr/ntv036
. PMCID: PMC4830222.
Dr. Cantrell's MyBibliography Profile