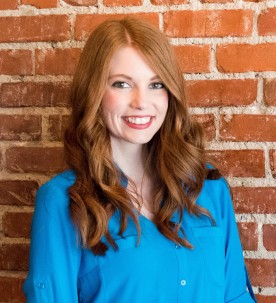 Amanda M. Bunting, PhD
NYU Langone Health - Assistant Professor, Department of Population Health
Education
PhD, Sociology, University of Kentucky
MA, Applied Sociology, University of Maryland, Baltimore County
Research Interests
Polysubstance use, Opioid use, Justice-involved, Criminal justice, Reentry, Health service utilization, Intervention research
BIO
Amanda Bunting is an interdisciplinary sociologist, whose research focuses on the substance use, health disparities, and reentry needs of justice-involved individuals. She is particularly concerned with research of opioid and polysubstance use. Her doctoral training was completed at the University of Kentucky where, with the support of a National Institute of Drug Abuse T32 (T32-DA035200, PI: Rush), she examined the pre-incarceration polysubstance opioid patterns of justice-involved individuals and associated post-release outcomes. She is currently a postdoctoral fellow in the Department of Population Health at the New York University School of Medicine through the Training Program in Healthcare Delivery Science and Population Health Research (T32-HS026120-01, PIs: Schwartz & Horwitz). Additionally, she is the postdoctoral fellow for Dr. Jennifer McNeely, on her Clinical Trial Network study funded by the HEAL initiative. This multisite study examines the efficacy of a primary care Subthreshold Opioid Use Disorder Prevention (STOP) intervention to reduce unhealthy opioid use (CTN-0101, PI: McNeely). In addition to her role as a postdoctoral fellow at NYU, Dr. Bunting is a trainee as part of the Lifespan/Brown Criminal Justice Research Program on Substance Use and HIV at Brown University (R25DA037190, PI: Beckwith).
Publications
Recent
Bunting AM
,
Krawczyk N
, Choo TH, Pavlicova M,
McNeely J
,
Tofighi B
, Rotrosen J, Nunes E,
Lee JD
(2022).
Polysubstance use before and during treatment with medication for opioid use disorder: Prevalence and association with treatment outcomes
Journal of Substance Abuse Treatment
, 143, 108830. doi:
10.1016/j.jsat.2022.108830
.
Dr. Bunting's MyBibliography Profile