2019-2020 event Series
CDUHR Pilot Project Awards Program Information Session – September 3, 2019
Tuesday, September 3, 2019, 11:00 am-12:00 pm
Location: Online Webinar
Presented by: Vincent Guilamo-Ramos & Holly Hagan
Presentation title: CDUHR Pilot Project Awards Program Information Session
This information session is designed to provide an overview of the CDUHR pilot awards program. Specifically, the session will highlight the application process and timeline. Questions regarding how best to strengthen pilot grant submissions will be discussed. In addition, CDUHR will provide an overview of the center's research priorities and discuss areas within the field of HIV, HCV and substance use representative of understudied research priorities.
Click to join:
https://nyu.webex.com/meet/dsy2
Access code: 925 093 186
Join by phone:
+1-415-655-0002 US Toll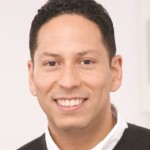 Dr. Vincent Guilamo-Ramos is a Professor of Social Work and the Global Institute of Public Health and the Founder and Co-Director of the Center for Latino Adolescent and Family Health at New York University Silver School of Social Work (www.clafh.org). Dr. Guilamo-Ramos is a leading expert on the role of families in promoting adolescent health, with a focus on preventing HIV/AIDS, sexually transmitted infections, and unintended pregnancies among Latino and African American youth. His work intersects with the fields of social work, public health, and nursing. He is among the core developers of an evidence-based teen pregnancy prevention intervention, Families Talking Together (FTT), which was recognized by the U.S. Department of Health and Human Services as meeting rigorous review criteria for strong evidence of effectiveness among thousands of programs that were evaluated.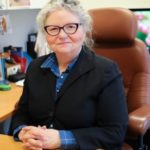 Dr. Holly Hagan trained as an infectious disease epidemiologist with an emphasis on methods to study disease causation and control. Her research has addressed the etiology, epidemiology, natural history, prevention and treatment of blood-borne and sexually transmitted infections in key populations in general and among people who use drugs (PWUD) in particular. She is skilled in research synthesis (systematic reviews and meta-analyses) and the methods of implementation science. She has designed and led a number of large observational and experimental studies related to blood-borne viral infections in PWUD, men who have sex with men (MSM), and heterosexuals at high risk of HIV. Dr. Hagan is a member of the WHO Global Burden of Disease Study Diseases and Injuries Group, she served on the Institute of Medicine Committee on the Prevention and Control of Viral Hepatitis in the United States, and have been an advisor to the US Department of Health and Human Services, the CDC, and the Canadian Institutes of Health on national programs to detect, diagnose and treat HCV infections.
CDUHR AIDS Seminar – Victoria Frye – September 10, 2019
Tuesday, September 10, 2019, 10:30 am-11:30 am
Location: 715 Broadway, Room 1221
Presented by: Victoria Frye, DrPH
Presentation title: TRUST: A Friend-based Intervention to Increase Consistent HIV Self-testing among Black or African-American, Gay, Bisexual and Other MSM and Transgender Women
Dr. Frye will describe the design and preliminary results of TRUST, a randomized controlled trial of an intervention designed to support consistent HIV self-testing among Black or African-American MSM and transgender women. TRUST randomized friend pairs to either a brief behavioral intervention, where they learned how to HIV self-test, enhanced peer support for testing and linkage to care, and increased motivation and developed plans for consistent testing (every three months), or a control condition, where they learned about self-screening for a range of common health conditions.  This talk will describe the original vision for the intervention, changes made along the way in the study design and preliminary results of impact of the intervention on HIV self-testing at 3, 6, 9 and 12 months post-intervention.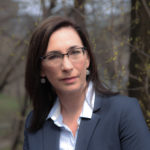 Victoria Frye is an Associate Medical Professor in the Department of Community Health and Social Medicine of the CUNY School of Medicine (CSOM). She received her BA (History), MPH (Epidemiology) and DrPH (Sociomedical Sciences) from Columbia University. Dr. Frye is currently the Principal Investigator of two HIV prevention studies funded by the NIH. PEPTALK (R21 AI-122996) is a study to design and evaluate a media campaign to increase demand for post-exposure HIV prophylaxis (PEP), among gay, bisexual and other men who have sex with men (MSM). TRUST (R01 DA-038108) is a randomized, controlled trial (RCT) to test a peer-based behavioral intervention to increase consistent HIV self-testing among African-American or Black MSM and transgender women.