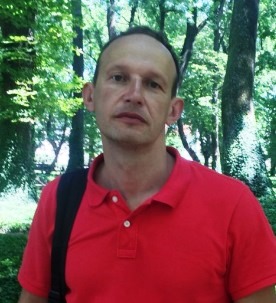 Peter Meylakhs, PhD
Centre for Health Economics, Management and Policy, Higher School of Economics, St. Petersburg, Russia - Associate Professor & Senior Research Fellow
Centre for Independent Social Research - Research Fellow
Education
PhD, Sociology, St. Petersburg State University
MA, Psychology, University of Russian Academy of Education
Research Interests
Sociology of health and illness, Social aspects of drug use, HIV and HCV prevention, Qualitative and mixed methods research, Sociocultural theory of risk, Drug policy, Young drug users, MSM, Women who use drugs, AIDS denialism
BIO
Peter Meylakhs is a sociologist at Centre for Health Economics, Management and Policy (Higher School of Economics, St. Petersburg, Russia). Dr. Meylakhs started his research career in the drug field by studying moral panics around drugs in the Russian media in the early 2000s. As a post-doctoral fellow at National Development and Research Institutes, Inc., under the mentorship of Samuel R. Friedman, he participated in "Staying Safe" project, which sought to understand, how long-term PWID managed to stay HIV- and HCV-free despite long injection careers. As a result, he (with co-authors) developed a theoretical framework based on role theory that provided possible explanation to this research question. Dr. Meylakhs has expertise in both qualitative and quantitative research; he has participated in more than a dozen studies on drug use and blood-borne viruses as a Principal Investigator and an Investigator, and has authored several publications on drugs and HIV, as well as co-authoring many publications on the subject. Currently, he is developing HIV-PWID Policy Index Measuring National Responses to HIV among PWID.
Publications
Recent
Mateu-Gelabert P
,
Guarino H
,
Quinn K
,
Meylakhs P
,
Campos S
, Meylakhs A, Berbesi D, Toro-Tobon D, Goodbody E,
Ompad DC
,
Friedman SR
(2018).
Young drug users: A vulnerable population and an underutilized resource in HIV/HCV prevention
Current HIV/AIDS Reports
, 15 (4), 324-335. doi:
10.1007/s11904-018-0406-z
. PMCID: PMC6309604.

Notable
Meylakhs P
(2009).
Drugs and symbolic pollution: The work of cultural logic in the Russian press
Cultural Sociology
, 3 (3), 377-395. doi:
10.1177/1749975509105538
.
Dr. Meylakhs' Google Scholar Profile