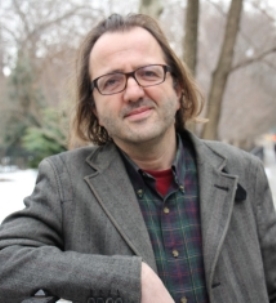 Pedro Mateu-Gelabert, PhD
CUNY Graduate School of Public Health and Health Policy - Associate Professor
Education
PhD, Sociology, New York University
BA, Sociology, Universidad Complutense, Madrid
Research Interests
Epidemiology of drug use, HIV/HCV prevention, Prescription opioid misuse, Overdose, HIV in Latin America, Urban ethnography
BIO
Pedro Mateu-Gelabert is an Associate Professor at the CUNY Graduate School of Public Health and Health Policy and a sociologist with over 20 years of research experience in New York City and internationally. His research spans the epidemiology of drug use, urban studies, crime, immigration, social networks, and HIV/Hepatitis C prevention. He has more than 50 peer-reviewed publications and has been guest lecturer in numerous national and international forums including University of Chicago, Columbia University, Beth Israel Medical Center, Colombian Ministry of Health, Rio de Janeiro Office of Public Safety, and Office of Human Rights in San José (Costa Rica). Dr. Mateu-Gelabert has collaborated with various interdisciplinary research teams, including the New York City Department of Health and Mental Hygiene (NYCDOHMH), Weill Cornell Medical College, and Beth Israel Medical Center. He has worked on international projects in multiple countries including Colombia (Emerging heroin markets leading to HIV epidemics among young injectors), Spain (HCV prevention among injection drug users) and Ukraine (HIV treatment access and care cascade for people who inject drugs).
Publications
Recent
Friedman SR
, Williams LD, Williams LD,
Jordan AE
,
Walters S
,
Perlman DC
,
Mateu-Gelabert P
, Nikolopoulos GK,
Khan MR
,
Peprah E
, Ezell J (2022).
Toward a theory of the underpinnings and vulnerabilities of structural racism: Looking upstream from disease inequities among people who use drugs
International Journal of Environmental Research and Public Health
, 19 (12), 7453. doi:
10.3390/ijerph19127453
.
Dr. Mateu-Gelabert's Google Scholar Profile