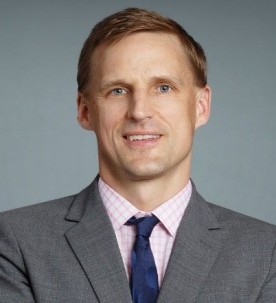 Joshua D. Lee, MD, MSc
NYU Langone Health - Professor, Department of Population Health, Division of General Medicine and Clinical Innovation
Education
MD, University of Tennessee College of Medicine
MSc, Weill Cornell Graduate School of Medical Sciences
AB, Art and Archeology, Princeton University
Research Interests
Addiction pharmacotherapies, Primary care, Criminal justice
BIO
Joshua D. Lee is a Professor of Population Health and Medicine/General Internal Medicine and Clinical Innovation at NYU Langone Health. He is a clinician researcher focused on addiction pharmacotherapies, and is Director of the NYU ABAM Fellowship in Addiction Medicine. His research models the use of addiction pharmacotherapies in primary care and criminal justice populations. He has conducted multiple NIH and other clinical trials examining the use of extended-release naltrexone and buprenorphine opioid treatments in outpatient criminal justice involved-adults, in soon-to-be released jail inmates, and in community detox settings. Research on extended-release naltrexone for alcohol treatment has focused on primary care medical management. Dr. Lee graduated Princeton University (AB), the University of Tennessee School of Medicine (MD), and Weill Cornell Graduate School of Medical Sciences (MSc). He completed a residency and chief residency in Primary Care Internal Medicine at NYU/Bellevue Hospital Center and is certified in Addiction Medicine. He is currently an attending physician at Bellevue Hospital and in the New York City jails.
Publications
Recent

Notable
Lee JD
, Friedmann PD, Kinlock TW, Nunes EV, Boney TY, Hoskinson RA, Wilson D, McDonald R, Rotrosen J, Gourevitch MN, Gordon M, Fishman M, Chen DT, Bonnie RJ, Cornish JW, Murphy SM, O'Brien CP (2016).
Extended-release naltrexone to prevent opioid relapse in criminal justice offenders
New England Journal of Medicine
, 374 (13), 1232-1242. doi:
10.1056/NEJMoa1505409
. PMCID: PMC5454800.
Lee JD
, McDonald R, Grossman E,
McNeely J
, Laska E, Rotrosen J, Gourevitch MN (2015).
Opioid treatment at release from jail using extended-release naltrexone: A pilot proof-of-concept randomized effectiveness trial
Addiction
, 110 (6), 1008-1014. doi:
10.1111/add.12894
.
Lee JD
, Grossman E, Truncali A, Rotrosen J,
Rosenblum A
, Magura S, Gourevitch M (2012).
Buprenorphine-naloxone maintenance following release from jail
Substance Abuse
, 33 (1), 40-47. doi:
10.1080/08897077.2011.620475
. PMCID: PMC3310898.
Dr. Lee's MyBibliography Profile