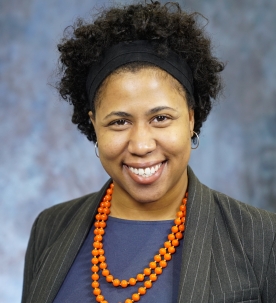 Stephanie H. Cook, MPH, DrPH
NYU School of Global Public Health - Assistant Professor
Education
DrPH, Sociomedical Sciences, Columbia University
MPH, Sociomedical Sciences, Columbia University
BA, Psychology and Women's Studies, University of Michigan
Research Interests
Adult attachment, Minority stress, Emerging adulthood, Sexual and gender minorities, HIV, Substance use
BIO
Stephanie Cook aims to understand the pathways and mechanisms linking attachment, minority stress and health in vulnerable populations. She examines how the inter- and intra-personal features of close relationships influence the health of racial/ethnic and sexual minorities.
Through her development of an integrated theory of adult attachment (i.e., the development, or lack, of strong socio-emotional bonds) and minority stress (i.e., social stress experienced by individuals in minority social groups), she seeks to better understand the poor health and HIV prevention needs of disadvantaged youth transitioning into adulthood. She then utilizes this theoretical framework of attachment and minority stress to inform effective prevention programs for racial/ethnic and sexual minority youth.
Currently, Dr. Cook is exploring how adult attachment orientation is associated with HIV risk in a community sample of Black gay and bisexual men transitioning into adulthood. Second, she is exploring how transitions in attachment during adolescence are associated with trajectories of depression among a community based cohort sample of African-American youth. Third, she seeks to understand how adult attachment, in the context of minority stress, is associated with biomarkers of physical health among young sexual minority men.