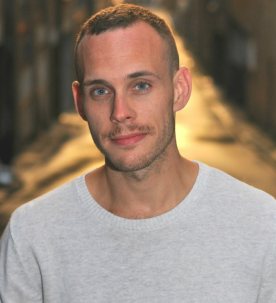 Denton Callander, PhD
Médecins Sans Frontières - Head of Research, Mombasa Project
University of New South Wales - Senior Research Fellow, Kirby Institute
The New School - Affiliated Senior Research Fellow, SexTech Lab
Education
PhD, Social Psychology, University of New South Wales
BA, Psychology, University of Windsor
BMus, Music Therapy, University of Windsor
Research Interests
Sex, sexuality, sexual health, gender
BIO
Denton Callander is an interdisciplinary researcher who studies sex, sexualities and sexual health. His work employs quantitative, qualitative and mixed approaches to research, with a particular focus on emerging methods of digital research. Dr. Callander's particular foci of study include sex workers, transgender and gender diverse people, and people who use drugs.
Publications
Recent

Notable
Callander D
, Read P, Prestage G, Minichiello V, Chow EPF, Lewis DA, McNulty A, Ali H, Hellard M, Guy R, Donovan B (2017).
A cross-sectional study of HIV and STIs among male sex workers attending Australian sexual health clinics
Sexually Transmitted Infections
, 93 (4), 299-302. doi:
10.1136/sextrans-2016-052578
.
Callander D
, Prestage G, Ellard J, Triffitt K, Brown G, Down I (2016).
The road less travelled: Exploring gay and bisexual men's explanations of 'uncommon' routes of HIV transmission
AIDS and Behavior
, 20 (10), 2266-2274. doi:
10.1007/s10461-016-1289-x
.
Callander D
, Baker D, Chen M, Guy R (2013).
Including syphilis testing as part of standard HIV management checks and improved syphilis screening in primary care
Sexually Transmitted Diseases
, 40 (4), 338-340. doi:
10.1097/OLQ.0b013e31828052c5
.
Dr. Callander's Website for Additional Publications